The realities of starting a small business
The realities of starting a small business
Written by Amy Monaghan
February 7th, 2021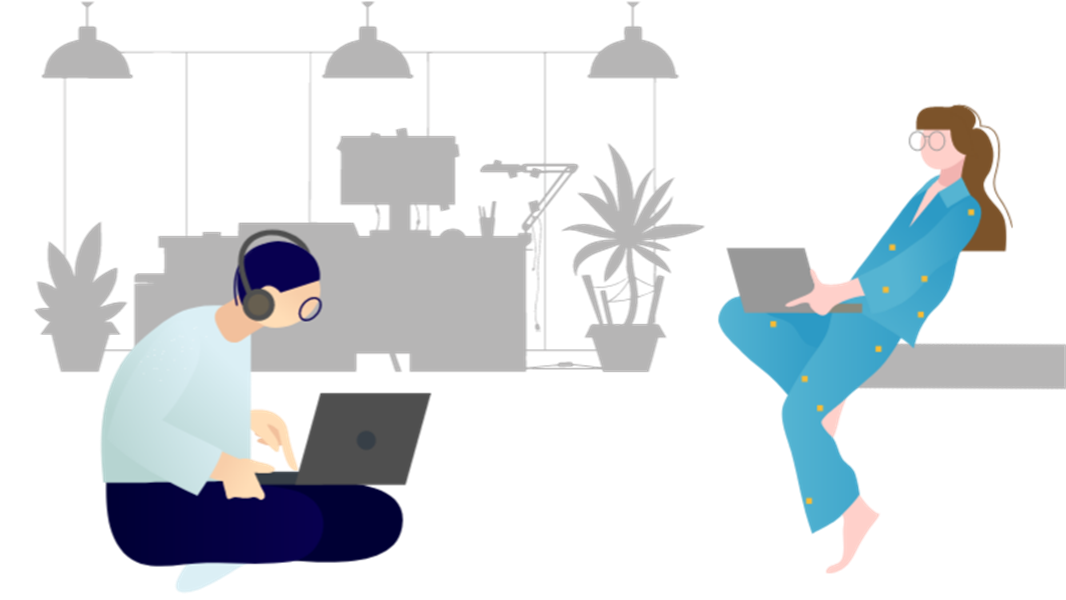 There are a lot of reasons to run a small business and those are probably the subject of another conversation. This is more about facing the challenges and reality, and the things that are tricky right at the start. Because that's the less talked about stuff that can make you feel like you're out there on your own.
There's a lot of stuff online about what you need to do to start a small business. Get yourself the correct insurance, financial advise, a solid business plan, register your name, claim that name wherever you can, solidify your business idea and then start to think about how you actually run it. So assuming you've done all of that, how hard can it be? Turns out a lot can change from conception to reality!
When the idea for Small Market was born it was intended as a very small platform to support a few small businesses of friends that we knew and loved. However, because the two of us are perfectionists and because best laid plans are often not how these things work out, it soon became something much bigger. Thankfully we'd both had experience running small scale businesses before so this was a steep learning curve rather than a jump into the unknown. But that didn't mean that everything was plain sailing, in fact it often still isn't, but the key is to keep going, because drowning in the ever increasing list of things we want to achieve doesn't seem like a viable alternative!
As we started to develop a platform that worked as a multi-seller marketplace we came across a number of issues, and didn't accept that the limitations of existing software should be the limitations of our site. We set to building the interface from scratch, designing, creating and re-creating every page, each function and the limitless possibilities that might occur. It wasn't just the website and shop, but the sellers portal for makers to be able to easily upload products and manage orders, a customer portal for people to be able to save their favourites and manage their purchases, and the admin system for us to be able to run everything. All of it was a couple of years in the making, and everything's been through many iterations to get us to here. But the joy of building it is that it's never finished. There's a need to get a viable product that you're happy with to be able to launch, and then the ability to be able to change it as we grow has been key to us, ensuring that we future proof anything that we can.
The one thing we knew that we couldn't do was build a secure payment system so we had to find one. We've opted to go with Stripe in the end (after many conversations with many companies that couldn't give us exactly what we needed) as they mean that we can run a legitimate marketplace where our customers can checkout from one basket with multiple makers at the same time, and the relevant funds are transferred directly to the makers bank account. That sounds like a basic thing, but there are many work-arounds that exist that we didn't want to get into. You can limit the customer to checking out with one maker at a time, but that is proven to be a barrier to sales and inconvenient for customers. Or you can choose to input all of the funds into a central bank account, and then transfer out all of the individual payments separately, but that's heavy on the admin and not sustainable for a platform with the volume of sales that we'd like to create. And that's before you get started on the currencies those systems accept, the durations between payouts, anti-fraud protections and the charges for each of the solutions. We started to work out the maths, negotiate deals and weigh up the options, whilst becoming experts in percentage charges, PCI compliance, hidden fees and comparison spreadsheets. It was important to us that we got the best deal for our sellers to make the business sustainable and to support them with the best solution we could offer. And we hadn't even got them signed up to sell with us at that point!
Attracting sellers was a new one for us. We set to creating social media channels, putting out the word and trying to sell ourselves. Having not engaged with social media much before, we were starting from scratch, but chucked ourselves into that world, got all of the books (and read them!), joined seminars, and started to learn. Because we had no pre-conceptions around what would work, it's allowed us to start from nothing, giving us a very active and engaged following that know who we are and what we do. We're naturally quite camera shy and were reluctant to be anything but a 'company', but our social media savvy friends convinced us otherwise, and as soon as we became more inclined to show ourselves and our personalities everything else started to fall into place. It also meant we were attracting like-minded people which was the aim all along.
I could write a whole post about starting up in Covid, but although it allowed us the time to make this a reality (what else are evenings and weekends for when you can't leave the house!) it presented us with a lot of content challenges. I'd originally thought that we'd try and originate all of the images for the site but we're having to use the stock libraries for now (and are very grateful to those contributors as otherwise we'd be stuffed!) until we can get out and about. We'd also love to be going to markets, hosting a stall, talking to real-life people and customers, but those avenues are also closed to us for now, so we're doing the best we can with what we've got. And know that with patience and time, things will get better.
For us the pressure comes in generating sales for our sellers. Although we're building a lovely platform with great makers and a community feel, being a small independent only keeps people's attention for so long. We know that we've got to convert people to purchases, and so our marketing plans and buying funnels were born. We had a lot of this in place prior to launch, but until the pages are live you can't put in the right feeds and get Google to index it, so launch was just the start! Another issue I have is having too many ideas. Going headlong into everything and trying to get it all done became impractical, so we started multiple Trello boards, organised our plans and have started working through everything we need to do - one step at a time. And as everyone who's ever tried to do anything know it's so easy to massively underestimate most of the jobs on the list. "I'm just going to..." have become code words in our house for see you in a few hours!
I've struggled with the pressure at times. Are we doing this right? What happens if someone's unhappy? How do we resolve all of this and get everything done between just the two of us? But when started to look at it more objectively it became pretty apparent that the pressure was my own. At the end of week one after launch I was struggling with not having done some things on my list, so we instead sat down and looked at all of the things we had achieved. And that helped so much. When you're working long hours, balancing a new business with the day job, living in the middle of a global crisis and being cut of from the friends and family that would usually be your sounding board, it's easy to feel overwhelmed. But focussing on the things you've achieved, celebrating all of those, and then constructively looking at what needs to happen next has been a very useful learning. As much as I'd like to be, being superhuman is not the objective. And no-one else expects that of you either.
In a related point there is one person that shares my unrealistic expectations of themselves, and that's the man I'm living with! Dealing with a difference of opinion in a husband and wife team has been one of the things we've managed surprisingly well. It helps that we have such wildly different skill-sets so we don't really get in each other's way. As I'm writing this and building enough features to launch our blog, Chris is busy reconfiguring the code for an image uploader so that we can streamline the system. We approach things in different ways, and whilst I'll be waxing lyrical about how the UX should work, he'll give me the reasons why that can't happen from a dev perspective (and then he'll go away and do it!) but we've learnt when to leave things and come back to them, when to allow each other to figure stuff out, and more importantly that we can work together as we always said we couldn't!
The next issue was funding and as a wise person I know put it - you've two choices, either work your socks off for 10 years, or get Tesla to pay for it. We've gone for the former, mostly because Elon isn't a close friend, but also because it gives us time to grow in the right way. We're funding everything ourselves which means we care about doing it right, and we're putting any profit straight back into advertising budgets. So we might not get rich, but we'll hopefully build a great business.
And then now that everything's live we're still managing the forward planning vs the fire fighting. We get so excited when we get a new seller signed up. But then that seller uses the portal in a slightly different way, on a different device, or wants to do something we haven't even thought about yet. A lot of that is about reacting to any errors, applying the fixes, and then communicating that to people so that it doesn't feel like stuff's going wrong. As much as you test everything in every which way, you just can't account for the different ways that everyone uses the system, and we are only human. Alternatively we could have just plugged it all into a pre-built e-commerce system, but we know we've now got one that will get us to where we want to be.
Teething problems were inevitable, growing pains are part of the process, starting from scratch can be entirely daunting, and although we have the right kind of experience to set us up to succeed at this we still had our doubts along the way. But we're so proud of how far we've come, and hope that we can continue to build on these foundations to make Small Market into the marketplace for makers that we know it's capable of being.