Who we are and why we might be a good choice for your new online platform
What is Small Market?
We're an online marketplace selling handcrafted items from talented crafters around the UK. Our focus is to support small independent artisans. Makers have to apply to be on the site, and are regularly reviewed to make sure we're giving the best experience to our customers. As a seller you can suspend your shop if you'd like a little rest and everything will still be there when you're ready to return. Products are vetted to make sure they're handmade, giving you a level playing field and giving customers the re-assurance that they're buying directly from the people doing the hard work.
We support small businesses.
It's important to us. And we are a small business ourselves which means we understand what it's like and we appreciate the effort it takes. Handmade is our thing, to the extend that we've built our own custom-built platform to host our website and portals so we're in control. The skills we've acquired in the day job mean we were well-placed to build a market-challenging bespoke system rather than adapting existing platforms so we're not inheriting all of the limitations. Our combined knowledge of crafting and development allows us to keep improving Small Market for everyone and gives us the freedom to build and improve as our sellers join.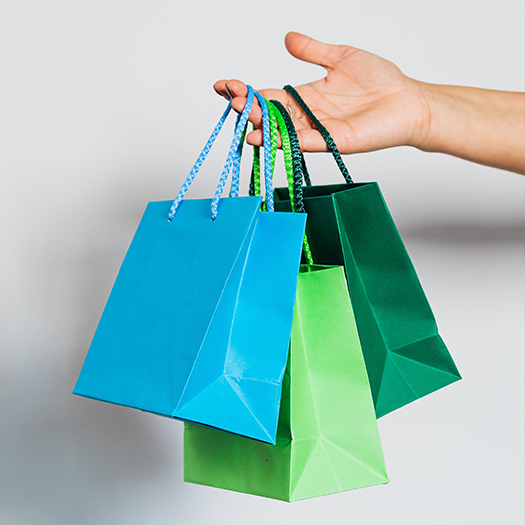 What does it cost?
Small Market is free when signing up, and we work on commission basis so you won't be charged anything until you make sales. This gives you as much time as you need to set up your shop and get all of your items uploaded, and you can choose when you want to go live.
We use Stripe for secure payments giving you full control of transactions and cancellations, and it's easy to sign up if you don't already have an account - Stripes charges are covered in your payment plan.
If you don't make any sales in a month then there won't be any fees, which means that we're always striving to attract customers, just like you are. There isn't a monthly rate, just a commission fee chargeable in the months that you've made sales. This means you can have holidays, or put your shop on hold to suit your sales seasons. These prices are based on UK sales, additional Stripe charges will apply if selling aboard.
Payment charge per transaction
1.9% + 30p Small Market Commission
10%
Features of the marketplace
We carefully curate our content and work with makers to ensure we're giving them, and our customers, the best experience possible. We treat our makers as we'd like to be treated – we promote their amazing creations, are open and honest, and shout about all of their successes. Small Market is starting to feel like a supportive family already, and we'd like to keep it that way.
Your own shop page
During registration you'll set up your own personalised shop page which you can customise with your logo, header and information about you. This also give you a Small Market shop URL that you can use as a direct link to share with customers.
Control of your listings
You can choose to add a single product, or ones that include variations such as colour or size. Our bespoke system has been built with makers in mind, so that you don't need to create multiple listings for similar products, each has their own stock control options.
Mobile Friendly
Our marketplace and sellers portal have been designed to be just as accessible for mobile or tablet viewing. This has been integrated from the start so that it's fully responsive and easy to use on any device, meaning you can manage your shop on the go.
Secure payments
All the financial transactions are taken care of by Stripe and payments are transferred directly to you. This puts you in charge of your funds, allows you to check payments have been successful before shipping a product and means that everything is secure protecting you and your customers.
Google analytics
The site has integrated Google analytics to monitor your products and the information is displayed on your portal pages. This gives you a clear indicator of your monthly sales data and where your traffic is coming from giving you the ability to target your marketing and celebrate your growing success!
SEO
We have worked hard to remove the mystery around SEO and help to get your products found online. Each product page is optimised for Google rankings and page layouts are designed to improve how search engines read the information, giving you the best possible chance of getting your products noticed.
Is this sounding interesting?
If we've answered all of your questions and you'd like to apply to sell with us then just click on the hard-to-miss arrows below.
But we understand if you've still got questions. There's plenty more info on our find out more page if you'd still like to read more on the detail. Or feel free to contact us with any questions and we'll get back to you as soon as we can.
We hope to have you selling your lovely makes in no time