Father's Day Finds
Father's Day Finds
Written by Amy Monaghan
May 22nd, 2021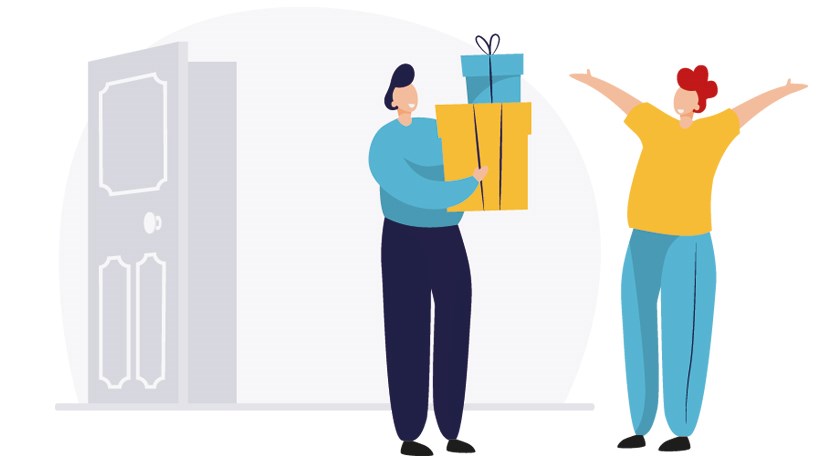 Father's day gifts can be tricky, dad is hard to buy for! But rather than reaching for the socks, let us give you some other suggestions.
All of the unique gifts on Small Market are handmade by talented UK crafters, so you'll be supporting a small business whilst getting more than a small thank you from your dad for the very thoughtful gift.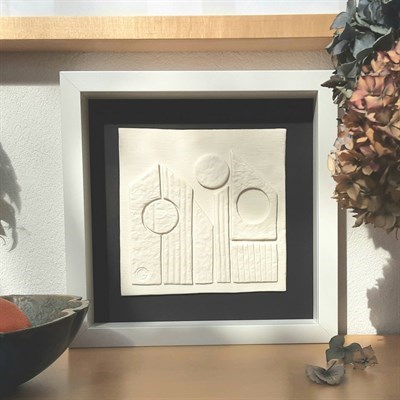 3D Ceramic Wall Art 'Urban Landscape #2' by 2Minty studio - £45 + P&P
This beautiful piece of wall art is is one of a series of 3-Dimensional abstract pictures handmade from porcelain. It is mounted and framed, ready for your dad to hang in his favourite place.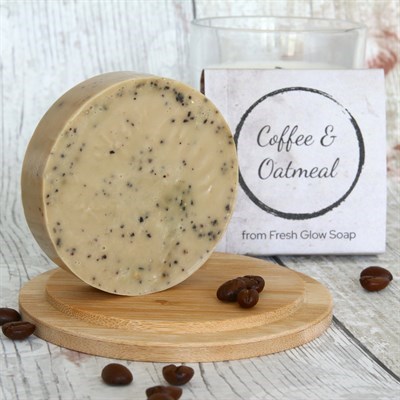 Coffee and Oatmeal Exfoliating Soap by Fresh Glow Soap - £4 + P&P
The fairtrade coffee grounds in this exfoliating bar not only smell delicious, but are rich in antioxidants and vitamin B3. Perfect for a morning shower.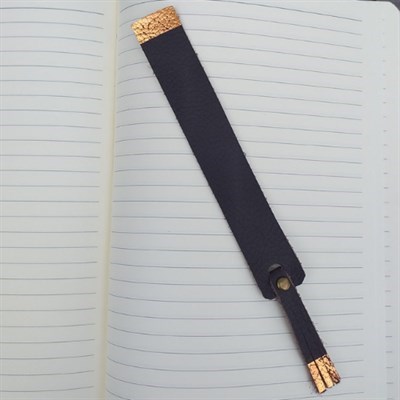 Handmade Leather Bookmark by Treacle Rose - £5, free UK delivery
Leather tassel bookmark with copper dipped effect detail. Perfect for Father's Day and can be personalised for the book lover in your life.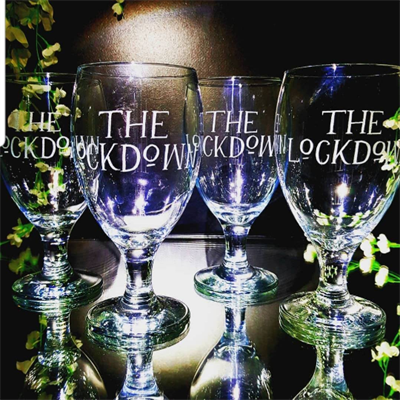 Personalised Engraved Beer Glass by Calligrapher's Cut - £15, free UK delivery
Hand engraved beer glass with your choice of text or design. A unique gift which you can personalise for dad to make it perfect for him.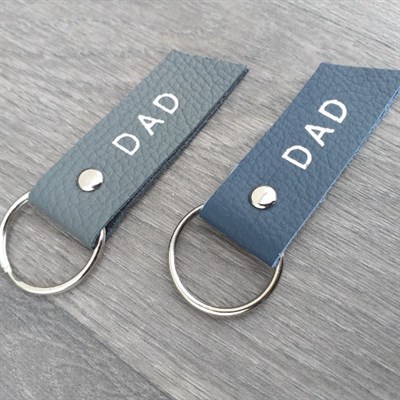 Personalised Handmade Leather Keyring by Treacle Rose - £5 free UK delivery
Handmade to order with the word dad, or a short name, this practical and thoughtful present is perfect for someone who loves unique gifts.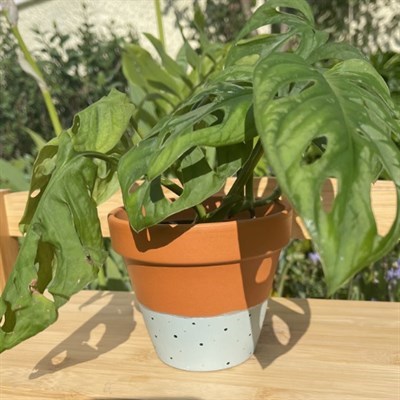 Sage Green Polka Dot Pot by Mossy Monstera - £18, free UK delivery
Decorated with acrylic paint and pens this cute hand-painted plant pot, and sealed with a clear acrylic spray sealer to make the plant pot durable and waterproof.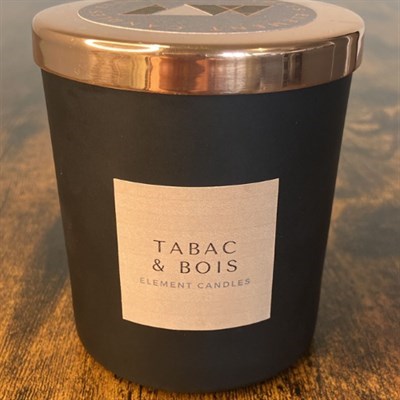 Tabac and Bois Candle by Element Candles - £26 + P&P
This stylish candle has an incredibly warming scent, perfect for relaxing in your home. A woody blend of black oud, patchouli, amber, tobacco, oak, and leather.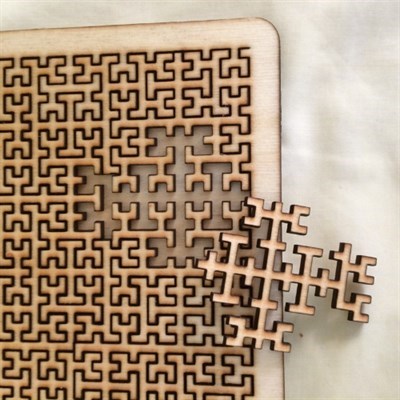 Wooden Square Fractal Tray Puzzle by Laser Maker Shed- £15, free UK delivery
This great wooden puzzle is a lovely gift. The pieces are variously sized and easily mixed up - nested and interlocking - they came out so they must go back in, surely!
And of course, you can't forget the card...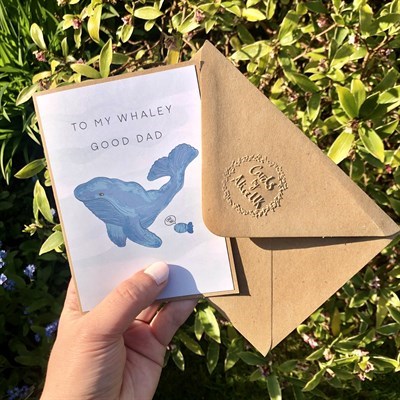 Handmade Father's Day Pun Card by CardsByAlice - £3.40, free UK delivery
Beautifully illustrated, this card will definitely bring a smile to his face.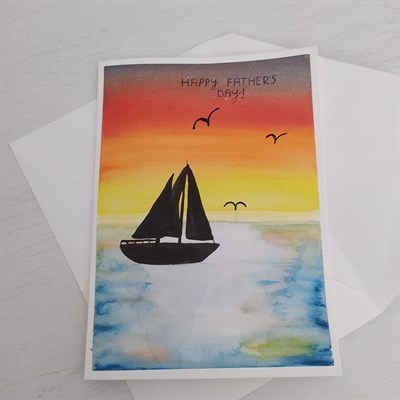 Father's Day Sailing Card by Azalea Designs - £4, free UK delivery
Handmade, original watercolour card with a choice of sailing scene. A great choice for someone that enjoys nothing more than relaxing by the sea.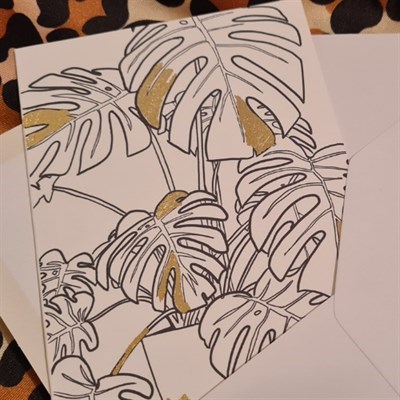 Gold Leaf Cheese Plant Card by Brighton Prints - £3.99 + P&P
This illustrated card featuring one of everyone's favourite house plants has a lovely addition of gold leaf detail, making each one a unique handcrafted little piece of art.
There are so many more things in the Small Market shop to choose from. And in choosing that special something for your dad, you'll also be supporting a small business and talented maker. Shop now.