Slate Father's Day coasters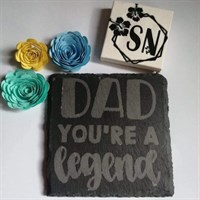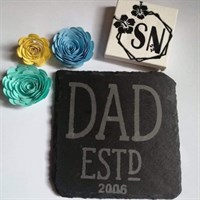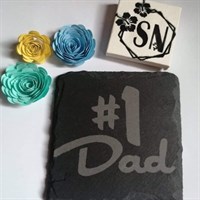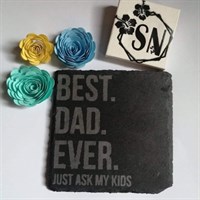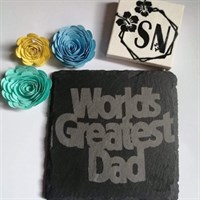 Slate Father's Day coasters
✨Hand-made Father's Day designed slate coasters in a choice of five different designs✨
✨perfect gift for any Dad this Father's Day, or even for a birthday gift✨
✨All homemade so may vary slightly from one pictured or may have odd flaw✨
About Seller
About Something New 52
Obviously due to the current situation I have had time to get to learn some new skills within the craft world. I have always loved making crafts in my spare time and would love to share my love for my hobby with others.
I got the shop name from my dad's initials (S.N) and the year he was born (52) in remembrance of him since he passed away in 2018. Which makes my love for making my crafts even more special to me because I am carrying on his name as well as hopefully bringing some joy to others.
Every item on here is handmade by myself so may have the odd flaw.
Shop Policies
Shop Policies
Delivery
Returns & Exchanges