Golden Stag Woodwork Collections
About Golden Stag Woodwork
Welcome to our shop! we make a range of unique items from timber sourced locally to us that have been sustainably harvested.
How did Golden Stag Woodwork get started?
This adventure began because we wanted a new coffee table that was extra special, So we decided to build our own out of a whisky barrel. After many comments from friends and family about our table we decided to start selling them, we haven't looked back since!
Image Gallery
Here are just a few gift creations from Golden Stag Woodwork, click on an image or visit the product page to find out more.
2 Reviews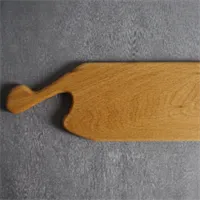 Great board, beautifully packaged, really lovely product that I was so pleased to gift.
Custom Serving Board, Chopping Board
This is fab! Beautiful board, amazing finish, great presentation – can't wait to to give this gift. Will definitely be ordering again from this lovely seller.
Commissions
We're happy to do commissions, so if there's anything you'd like to ask please get in touch.
Social Media Links
Golden Stag Woodwork Policies