Anjarichardsart Collections
About Us
Hello!
Thank you so much for visiting my store
​I'm Anja, owner and Illustrator at Anja Richards Art, I have a online porfolio here: www.anjarichards.com and an Instagram account here: https://www.instagram.com/anjarichardsart/
I love crappy films , cups of tea, cake & lately Vampire Diaries! Oh I'm also a HUGE binge watcher of all sorts of things on Youtube and love to spend my rainy evenings playing on Animal Crossing and diving in to Netflix shows (don't we all!)
​I started drawing since I was little , my mum still has my awful artwork in frames aha . I got my first graphics tablet when I was 18 years old, but only got into it when I was 20 (I'm now 22 so not so long ago!)
​I studied a BA in Costume Design 3 years ago however I only did 2 years so came out with a HND equivalent , I decided to pursue my real passion: Drawing/Illustration.
Image Gallery
Here are just a few creations from Anjarichardsart, click on an image or visit the product page to find out more.
1 Review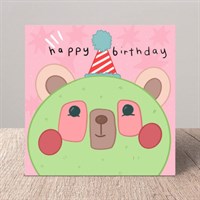 Great item. Beautiful card, lovely packaging and arrived quickly. ❤️
Commissions
We're happy to do commissions, so if there's anything you'd like to ask please get in touch.
Social Media Links
Anjarichardsart Policies