Hexagonal Geometric Wooden Tray Puzzle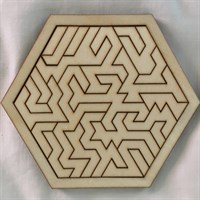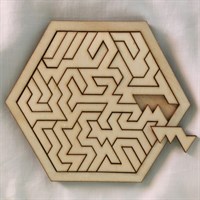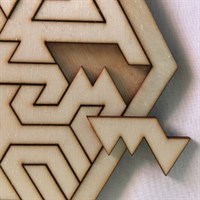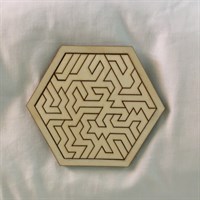 Hexagonal Geometric Wooden Tray Puzzle
Here`s a fun (and challenging) wooden tray puzzle with a rather attractive Geometric Pattern Design. Simply take out the pieces from the tray (the easy part) and get them all back in.
The Hexagonal Geometric Wooden Tray Puzzle is cut from 3mm Poplar plywood and backed with 3mm Birch Plywood, then finished with Boiled Linseed Oil.
Additional Details
Additional Details
Dimensions of the Hexagonal Geometric Wooden Tray Puzzle - 190mm x 160mm
Items sent overseas, including Free Post deals, are sent using Royal Mail International Standard postage. This tariff does not include Tracking and delivery usually takes from 1 to 2 weeks (6-12 working days). If Tracking is required I offer an upgraded Postal Service - Royal Mail International Tracked and Signed which usually takes 3 to 9 days. Domestic post to UK is 1 to 2 days. Proof of Posting always got and copy available on request.
NOTE re Brexit - EU orders over 22 Euros are potentially liable for VAT and Handling fees - USA and rest of the world no change, all good (business as usual)
Note Regarding Packaging - I try to minimise waste so simply post in a padded envelope with the puzzle wrapped in recyclable clingfilm (made from Sugar Cane waste) to prevent pieces falling out of the tray.
About Seller
About LaserMakerShed
Hi welcome to my little puzzle shop. I make these puzzles in a couple of sheds (workshops) at the top of the garden here in Dorset. The puzzles are cut out using a laser cutting/engraving machine and then glued (if required by the design) and finished, by hand. I got into doing this after being made redundant from a bike shop that I ran (before the Covid 19 bike boom).
Shop Policies
Shop Policies
Delivery
Returns & Exchanges