Social Media
Written by Amy Monaghan
February 2nd, 2021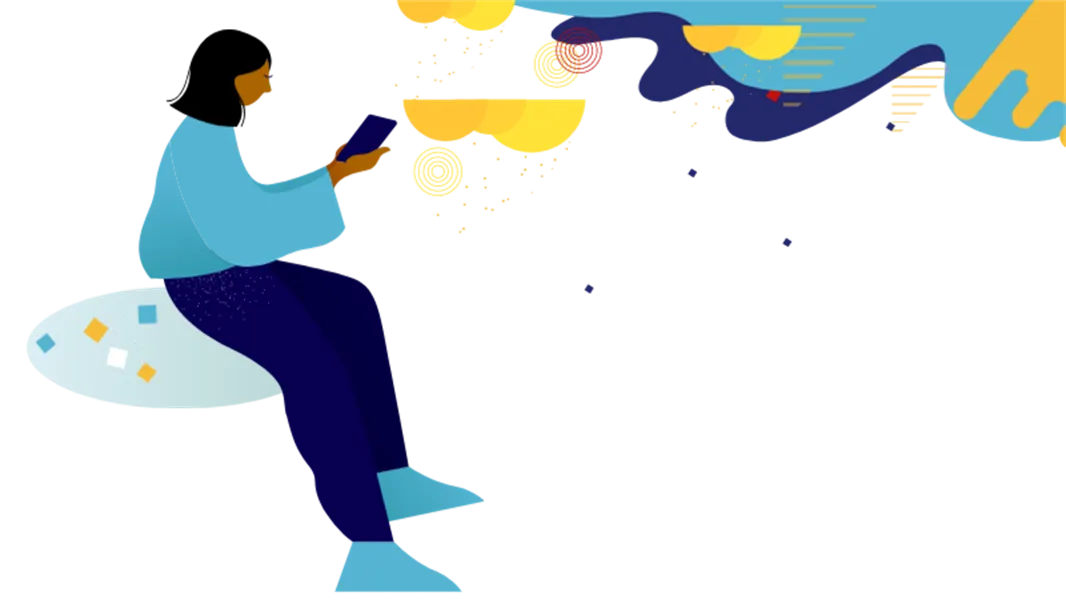 Social media is an important part of growing a small business. Being over the age of 30 it's taken us a bit of getting used to, and we're by no means experts on the subject - but we have listened to the experts to get as many tips as we can. Here are some of the things we've learnt along the way.
Social media is designed for social interactions
That sounds more obvious than it is. Talking as a business it's easy to broadcast to your audience instead of interacting with them. Whilst it's important to let people know who you are and what you do, the thing that people react to most is something that is relevant to them. Spending time creating content for social media can sometimes feel like a drain on your time, but having chats with people and coming across as a human being can help to drive engagement and improve your chances of getting your posts seen by others. Dropping sales posts and running isn't likely to work, and is often the reason that people give up on social media when they're not getting anything back from it. But if your brand has done the ground work in making interesting content a lot of the time hopefully when you do have the need to promote something new people will be far more receptive to it.
Follower numbers aren't everything
Which is easy for us to say! Building up an engaged and active following is far more important than having hundreds of thousands of followers without any interest in you. There are lots of promises from people online that they can boost your numbers, even selling that service, but if those new followers aren't interested in your business or product it can do you more harm than good. Building up your followers slowly and creating content that people enjoy is part of the learning process, and the bit that can be most rewarding. It's often less work in the long run as you can target content to those people that are interested, and they're more likely to see your stuff. If you're getting 5 interactions on your post and you have 100 followers that's far more valuable than if you're still getting the same engagement with thousands more followers, and that's where the algorithms will start to punish you.
Are algorithms a dark art?
Social Media algorithms are always changing, and are often used as an excuse by people for failing to use social media effectively, but the way to best understand them is to look at things from the company's perspective. Let's say you were building a social media platform. You have people who are spending time on there, and are interacting with the content. What do you do to keep them engaged? You show them more of what they like. So back to being a small business, if people are liking your posts it'll show them more of you next time, but if they're commenting on someone else's then they're showing a greater interest in that, so they'll trump you in the ratings. And if they're choosing to re-share content then that content is king. Then if lots of people are interacting with it and sharing it, then they can assume that other people want to see it. And so on. It's how you're more likely to see viral content in your feed than you are to see all of the posts of someone you're interested in but don't interact with. But it's cleverer than that. If you pause over someone's posts, click to expand an image, or looked at the comments, that's indicating that you're interested enough to find out more, they're tracking your every move!
So, what if you're one of those businesses that up until now has been posting but not interacting? There's a chance that your posts will still be engaging enough to pick up some interaction and that will be enough to keep you visible. But if you're also including an external link to your own website, blog or shop on every post then you're committing the next social media sin and dragging people away from the site. If you're the social media owner then you discourage this, as you want people to stay with you for as long as possible, so you prefer content that tags other users, highlights other posts, or has polls and questions to keep people there. If you want people to visit your website try putting your url in your bio and directing people to it. Or at least make sure there's not an external link in every post.
So what about your content
This is the part where it can feel time consuming, but it doesn't have to be. Posting the same content on every platform probably won't get you the best engagement, but it can be adapted to work. Instagram is visual and relies on great imagery, perfect if you've products to showcase. Facebook is more about chatting, sharing and talking about your favourite shows. Twitter is a great networking tool, and with themed # hours it can be good for creatives to build their network. There are plenty more besides, and figuring out what you want to achieve on them can be a good way to judge which ones to join. But as well as understanding the type of content that will resonate it's also important to be consistent. Whether you post 3 times a day, or once a week, keep that up and commit to it. The algorithm gods will thank you.
You're supposed to enjoy it!
And finally the most useful trick in the book is to try and enjoy it. If you're using social media more naturally to talk about you, the things that you're up to, the behind the scenes content that everyone's interested in, and what cake you've had today, then you'll be portraying a part of you that people care about. It's often far more effective than carefully curated content that looks beautiful or is really informative but lacks human connection. Because that's what we're all there for is a bit of social contact. Think about the content you like to interact with and create more of that. You're human too!
If you haven't heard of the book Embrace the Space, and are a small business looking to get better at social media, then find it. It's a great book full of genuinely useful hints and tips, written in a way that is relevant to small businesses - I spent most of the time reading it out loud as it was so helpful. I've since done a webinar with Colin gaining even more knowledge - and no I'm not on commission! Here's a link here to a website which supports independent book shops where you can buy it:
https://uk.bookshop.org/books/1605844720_embrace-the-space-inspirational-insight-from-a-decade-of-delivering-social-media-training-to-businesses-that-give-a-damn/9781838135003