Castorshea Collections
About Us
My name is Naomi I started my business back in September 2019. I decided to start my business because I couldn't find any vegan skin care products that were vegan friendly an affordable.
Image Gallery
Here are just a few creations from Castorshea, click on an image or visit the product page to find out more.
1 Review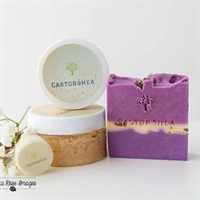 Smells amazing. This is a beautiful set and well presented, looking forward to gifting it.
Commissions
We're happy to do commissions, so if there's anything you'd like to ask please get in touch.
Social Media Links
Castorshea Policies