CardsbyAliceUK Collections
About CardsbyAliceUK
I make beautiful handmade greetings cards for all occasions, as well as other stationery bits!
Anything else? This is our sellers chance to tell you a bit about themselves
I am a recent art graduate who has a love for design and all things pretty. I have been designing cards for years but set up my brand properly last year. My cards and stationery are my way of using my creativity and being able to do that whilst making people happy is a true joy.
Image Gallery
Here are just a few gift creations from CardsbyAliceUK, click on an image or visit the product page to find out more.
8 Reviews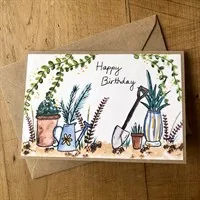 Card is so lovely handmade thank you, very quick delivery to.
Handmade Christmas Wreath Greetings Card
Beautifully-made and packaged cards which arrived really quickly. Perfect! Thanks Alice.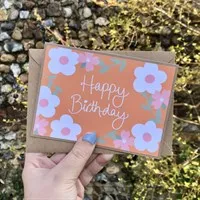 Great print, beautiful card - really like giving this for a special birthday.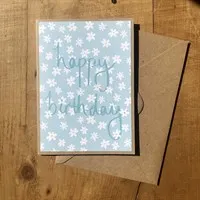 Really pretty card with fast delivery and lovely seller.
Commissions
I am happy to do commissions, so if there's anything you'd like to ask please get in touch. This can be a whole new design or a slight change to a current card, such as a name or colour change.
Social Media Links
CardsbyAliceUK Policies