Set Of Two Black And White 8cm Planters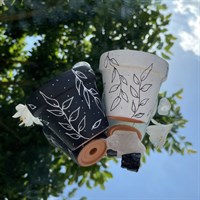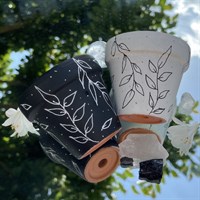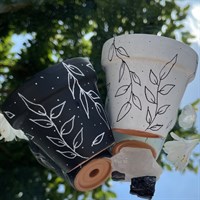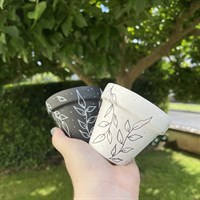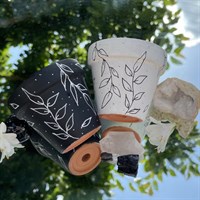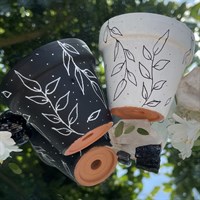 Set Of Two Black And White 8cm Planters
Set of two black and white 8cm plant pots. 🖤
set of two plant pots in black and white with dainty leaf pattern and metallic details.
A perfect monochromatic decision for any style room.a great pot for small house plants, to give them a stylish decoration.
painted with acrylic paint and posca pens and sealed with acrylic spray sealer.
Additional Details
Additional Details
Product size
diamiter 8cm, height 7cm
About Seller
About Mossy monstera
Hi, my name is Lottie. I'm a 17 year old house plant lover who want to provide everyone with beautiful aesthetic terracotta pots for your plant babies.
I make all things plant and mushroom related, so stay tuned for my new collections!
I am chronically ill, meaning I have never been able to earn my own money. I wanted to start this business to allow me to have some more independence, while combining my love for art and plants.
I love plants, crystals and mushrooms which help inspire my designs. Every order will come with free mushroom stickers and a mini clay mushroom.
all my packaging is eco friendly and plastic free. For international orders I am reusing bubble wrap to reduce plastic waste.
Shop Policies
Shop Policies
Delivery
Returns & Exchanges