Plant Mossy Mushroom Plant Friend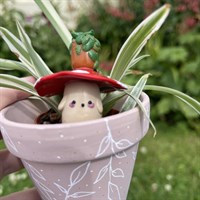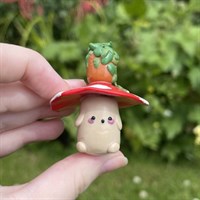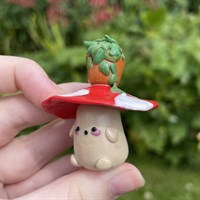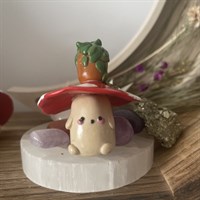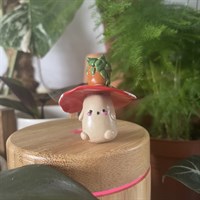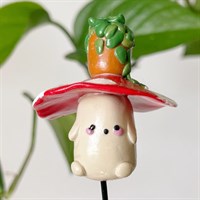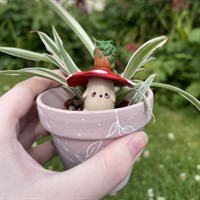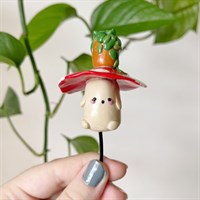 Plant Mossy Mushroom Plant Friend
This cute polymer clay mushroom friend is the perfect accessory for your house plant. Add it to your favourite plant to make it look extra special! 🍄
plant mossy mushroom plant friend is a cute mushroom with a trailing plant on their head, who can watch over your favourite plant
made from polymer clay and sealed with a water based sealer to protect the clay when you water your plant. comes with a support stick to keep him upright in the soil
Additional Details
Additional Details
Approximate size
hight 5cm, width 4.5cm
as this product is hand made, every mushroom is unique and special, so your mushroom might not be identical to the photos.
DOES NOT COME WITH POT OR PLANT
About Seller
About Willow & evergreen
Hi, my name is indie. I'm a 17 year old house plant lover who enjoys art, so I decided to create plant pots and decorative accessories to share my love for art and plants with everyone
I make all things plant and mushroom related, so stay tuned for my new collections!
I am chronically ill, meaning I have never been able to earn my own money. I wanted to start this business to allow me to have some more independence, while combining my love for art and plants.
I love plants, crystals and mushrooms which help inspire my designs. Every order will come with free mushroom stickers and a mini clay mushroom.
all my packaging is eco friendly and plastic free. For international orders I am reusing bubble wrap to reduce plastic waste.
Shop Policies
Shop Policies
Delivery
Returns & Exchanges