Glossy Photo Slate - Custom
Capture the essence of your special occasions, be it weddings, birthdays, or family gatherings, with a touch of sophistication. Each slate is made from high-quality natural stone, ensuring durability and a timeless aesthetic.
Whether you're looking for a meaningful gift for a loved one or a unique way to commemorate a special event, our Glossy Photo Slate - Custom is the answer. It's not just a photo; it's a work of art that tells your story. Elevate your memories and celebrate the moments that matter with our personalized touch.
Additional Details
Additional Details
Please send a high quality photo to with your order number.
Dimensions: 14cmx19cm
A glossy front displays your chosen photo on a good quailty, thick natural rock slate
Comes with a stand to display your slate portrait or landscape
The slate comes in it's own box perfect for wrapping as a gift
*Please see Christmas delivery times on my store front to avoid disappointment*
Reviews
Reviews
There aren't yet any reviews for this product.
Other Product Reviews From This Seller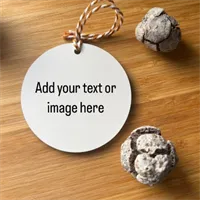 Absolutely amazing this lady went above and beyond to create me a personalised hanging decoration for my daughter within a couple days it was through my letter box !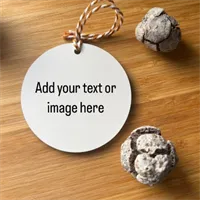 They're excellent and well made. my friends will love them Ordered 9 delivered very fast. Thank you
About Seller
About Magic Moment Makes
Hi, I'm Emma; the owner of Magic Moment Makes! I am a Ghost Hunting, cat owner crafter who loves a good crime book, whenever I find the time. I have always loved walking around markets and stalls, browsing and supporting other people's makes. So I've decided it's my time, time to turn my own crafts into something a little more. Shop Policies
Shop Policies
Delivery
Returns & Exchanges