Exfoliating Soap Sponge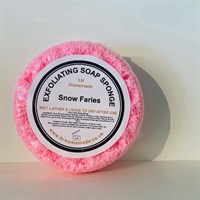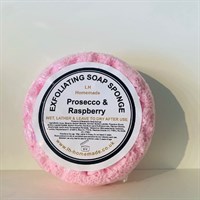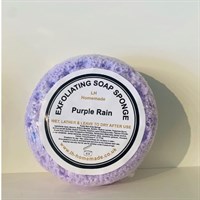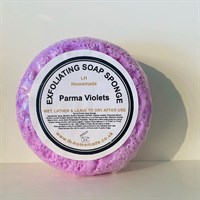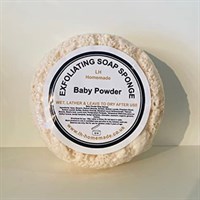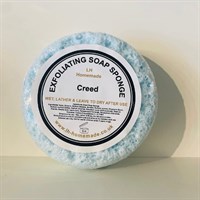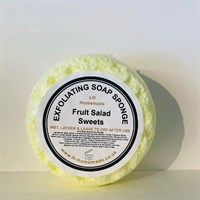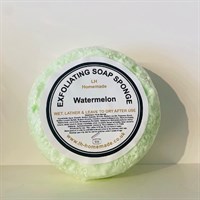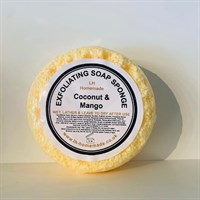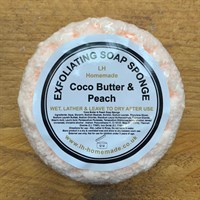 Exfoliating Soap Sponge
These soap sponges are made with a high quality moisturising glycerine base, is SLS free and suitable for sensitive skin.
Vegan friendly
SLS free
The shades of colour for these sponges are all pastels.
Additional Details
Additional Details
Thank you for looking at one of our products.
Please read this listing in full prior to ordering.
These soap sponges will not leave any colour transfer onto your bath or sink, they also have a high lather content, the exfoliating side of the sponge is perfect for massaging your skin, and the creamy lather is brilliant for shaving!
These sponges are also perfect for taking on holiday, to the gym, camping trips etc.
Simply wet, lather & leave to dry, average weight is between 180g - 200g, these sponges will last for approx 2-3 weeks.
Once all the soap has been used in the sponge, the sponge is still fine to use on its own.
All sponges are handmade in our workshop in small batches, therefore colours may vary slightly.
They come shrink wrapped to retain freshness and with an ingredients sticker, all of our soaps and soap products are cosmetically assessed and insured.
Parma Violets
Smells just like the sweets!
Watermelon
Sweet and refreshing - just like a real watermelon
Snow Fairy
Smells exactly like a popular bath product, with notes of bubblegum and pear drops, cherry and vanilla
Purple Rain
A take on a popular cocktail! With notes of
Fruit cocktail, lime and cranberry
Prosecco and Raspberry
Smells exactly like a popular bath product, blonde mo, with notes of Raspberry, Strawberry & Prosecco
Fruit salad sweets
Smells exactly like the nostalgic sweets!
Creed
Smells just like a popular men's aftershave - such a strong scent!
Coconut & Mango
Refreshing summertime scent - Fresh Coconut mixed with juicy Mango
Coco Powder & Peach
A very clean smell, powdery and hints of peach
Baby Powder
Smells just like the real baby powder, a very clean smelling scent
About Seller
About LH Homemade
About Us.
We are a company established in 2018, offering an array of homemade highly scented products.
In April 2019 we opened our first high street shop, and then in July 2020 we opened our warehouse shop - this is where we produce all of our products and this is also open to the public to purchase products.
Our products are 100% homemade with love to a very high standard.
All of our wax products are made from 100% Soy Wax, which does not contain any toxins (unlike paraffin products) and are vegan friendly.
We only use the best quality oils on the market to ensure a strong scent and excellent scent throw.
We do not add any colouring's or glitter to any of our wax products as we believe they should be pure and we do not want you to damage your burners whilst using our products.
Burning Instructions.
Our candles use a waxed wick, they are already trimmed for use; however prior to lighting your candle each time please re-trim it to 5mm to allow an even burn and a good flame. For best results you should burn your candle for at least 2-3 hours and try to avoid short spells of burning.
Safety.
We care about your safety, your childrens safety and your pets; Prior to lighting your candle please read the safety warning on the base of the candle, and always keep lit candles away from children and pets.
CLP.
All of our products are CLP compliant, all of our soap products are cosmetically assessed and certified.
Shop Policies
Shop Policies
Delivery
Returns & Exchanges