Merino Wool round cushion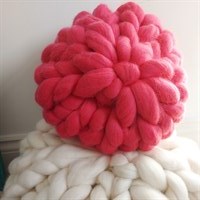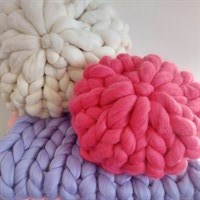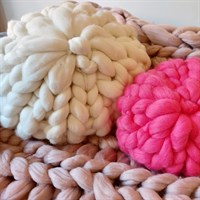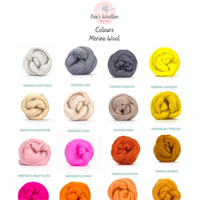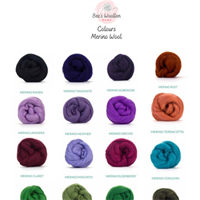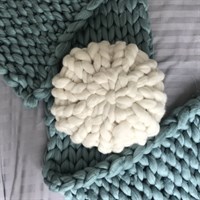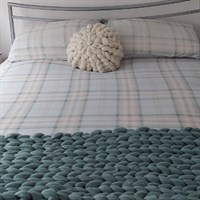 Merino Wool round cushion
This round merino wool cushion is super soft and cosy and will look great decorating beds, chairs, sofas or even in the corner of your babies nursery.
I create each cushion to order. They are available in a range of colours and three sizes. Please click on the 'colour' images to see the full variety of options available for you.
They make great gifts and are the perfect way to add some cosiness to any room.
Additional Details
Additional Details
Material - Merino
Merino Wool is a natural fibre sourced from the Merino sheep. It is a great fibre that is super luxurious and soft to touch - did you know that it will also regulate your body temperature and naturally repel stains and smells.
Due to the nature of the material it may suffer from pilling / shedding over time Please note this is NOT a defect of the product. The pills can be removed with sharp scissors or by gently pulling.
Care tips
Use for decorative and light use purposes only. Once you have received your order unpack it gently, give it a gentle shake into shape and place in the spot you desire.
To clean this blanket I recommend that you spot clean using a damp, warm cloth and laying the blanket flat to dry.
About Seller
About Beeswoollenhome
Hello and welcome to my shop page!
My name is Bee and I am a wool fanatic! I fell in love with 'normal' knitting a few years back and then stumbled across giant wool knitting in 2020. After filling every room of our small flat with some kind of giant wool item I decided it was time to start selling them.
I currently sell blankets, bed runners, cushions, pet beds, wreaths and baskets although if you think of something particular that you might want making let me know and I will see if it's possible!
I make items out of acrylic, merino or bio nylon wool. Each fibre has its own pros and cons. My personal favourite is merino wool, it is super soft, has a beautiful finish and because it is a natural product it has so many amazing properties. See each item or visit my social media pages to learn more!
I look forward to creating your very own chunky knit product!
Bee <3
Shop Policies
Shop Policies
Delivery
Returns & Exchanges