Silver Moon Phase Celestial Plant Pot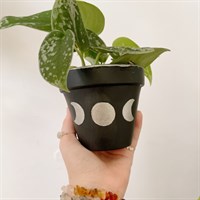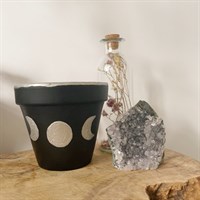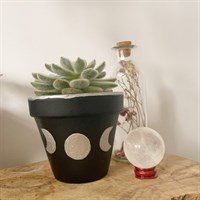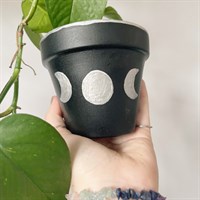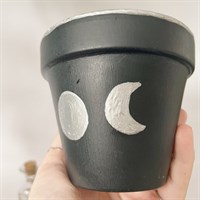 Silver Moon Phase Celestial Plant Pot
This silver moon phase celestial plant pot has a beautiful hand painted metallic silver moon phase design. it's simplistic design and colours go beautifully with any room. the metallic silver moons and rim of the pot have a beautiful shine and sparkle! ✨🌑
This beautiful pot adds simple but effective aesthetic decor to your home, creating an enjoyable and relaxing environment for you to spend time in.
Additional Details
Additional Details
Product size
Diameter-11cm, height- 9.7cm
What's included
•one hand painted 11cm terracotta plant pot •freebie mini clay mushroom and stickers •eco friendly packaging
Use this pot for your house plants to make them look extra special and put together, or as a pen pot to keep your stationary or art supplies organised ready for you to use.
It can be hard to find decorative plant pots with drainage holes, but all my pots have a large drainage hole in the bottom. so these pots are perfect for planting your house plants in, without you having to worry about root rot from lack of drainage!
painted with acrylic paint and posca pens and sealed with acrylic spray sealer to help protect the paint from chipping.
Reviews
Reviews
There aren't yet any reviews for this product.
Other Product Reviews From This Seller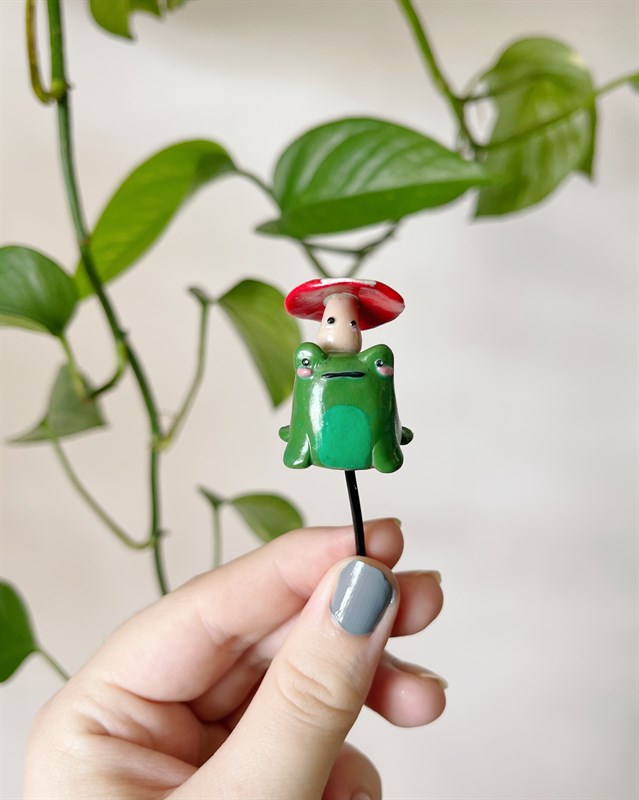 I bought this little frog for my friend and they really loved it. It looks amazing in their terrarium. Also, all the extra little gifts that came along with the order were just lovely. Made mine and my friend's day. Thank you so much! <3
Bought as a gift with two other items. The recipient was delighted - "They are gorgeous! All beautifully presented & very professional" An ideal birthday present!
About Seller
About Willow & evergreen
Hi, my name is indie. I'm a 17 year old house plant lover who enjoys art, so I decided to create plant pots and decorative accessories to share my love for art and plants with everyone
my products bring cottage core boho vibes to your home decor, inspired by nature and neutral colour palettes
I make all things plant and mushroom related, so stay tuned for my new collections!
I am chronically ill, meaning I have never been able to earn my own money. I wanted to start this business to allow me to have some more independence, while combining my love for art and plants.
I love plants, crystals and mushrooms which help inspire my designs. Every order will come with free mushroom stickers and a mini clay mushroom.
all my packaging is eco friendly and plastic free. For international orders I am reusing bubble wrap to reduce plastic waste.
Shop Policies
Shop Policies
Delivery
Returns & Exchanges