Personalised Vintage Envelope Bookmark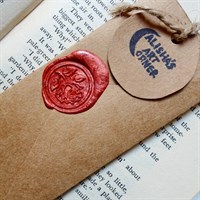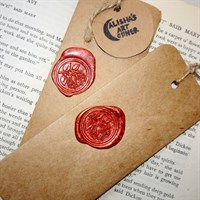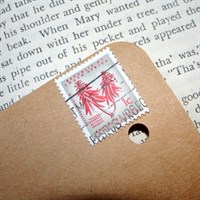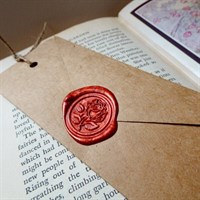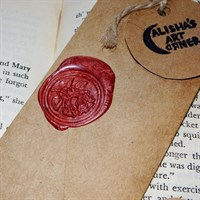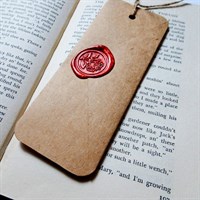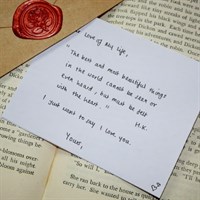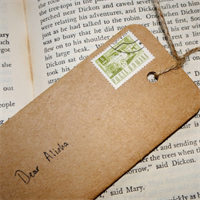 Personalised Vintage Envelope Bookmark
Vintage-inspired original envelope bookmark idea complete with a wax seal and vintage stamp. This bookmark can easily be personalised with a name. Whether for yourself or as a gift for a loved one this bookmark is perfect for book lovers!
Made from 200gsm high quality brown kraft paper and red wax. Comes with an officiating stamp attached with natural twine that is easily removable.
Additional Details
Additional Details
DIMENSIONS
Approximately 14.8 CM x 5.8 CM
.
PERSONALISATION
Bookmarks can be personalised with your name, please leave your desired name in the textbox.
There is space within the envelope for a personalised note for your friend or partner so if you would like a note or quote then leave details in the textbox. Maximum of 40 words for the message.
.
All bookmarks are stamped on the inside of the envelope and packaged with the utmost care and hygiene to ensure you receive them in great condition.
Lost or damaged items entitle the affected customer to a replacement, not a refund.
.
*Please note that there may be some minor differences in colour due to lighting.
Reviews

1
Reviews
Truly such a cute bookmark! Makes for a cute present! The buyer was also super nice!! Definitely recommend purchasing this if you are thinking to buy it.
About Seller
About Alisha's Art Corner
Hi, I'm Alisha, the creator of Alisha's Art Corner and I sell art prints and stickers - all of which are handmade and carefully packaged for you to enjoy! I'm a recent Master of Laws graduate but I've always had a creative side that was often smothered in school. I just create the art that makes me happy and I hope that you can also find happiness in my art.
Shop Policies
Shop Policies
Delivery
Returns & Exchanges